SQL Spreads successfully installed
Congratulations, you have successfully installed SQL Spreads. To get started, follow the steps below:
1. Restart Excel and follow the introduction:

2. After the intro is finished, click the SQL Spreads tab in Excel: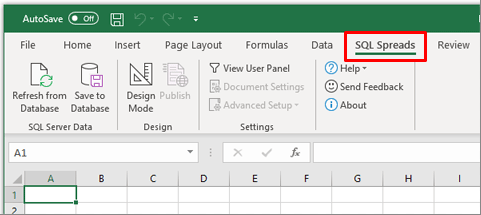 3. Then click the Design Mode button to start managing your data:

You can also check out the knowledgebase for more details or contact SQL Spreads support if you have any further questions..