The Excel and SQL Server experts blog

SQL Spreads release 3.1.4

Johannes Åkesson - Feb 04, 2016

Download the free 14-day trial for the SQL Spreads Excel Add-in if you want to easily let your non-technical users update and manage SQL Server data from Excel.

SQL Spreads 3.1.4 is now available for download.

Minor updates.
Fixed issue with pasting into a filtered range with hidden rows.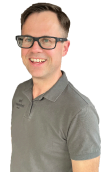 Hi,
I am the founder of SQL Spreads, the lightweight data management
solution to update SQL Server data using Excel
In this blog we share the Excel and SQL Server knowledge that we have learnt during our work
with hundreds of customers worldwide.
Hope you find it useful!
Best regards,
Johannes Åkesson
Love Excel? Need to update SQL Server data?
Then check out
SQL Spreads
, it's the product my company has created to use Excel as a front-end to update and manage data in Microsoft SQL Server.
Learn more
Use Excel to update your data in SQL Server?
Try the SQL Spreads data management solution to update and manage your SQL Server data from within Excel.
Company
Obnex Technologies AB
Chalmers Innovation, Stena Center 1A
S-412 92 Göteborg, SWEDEN
Registration number: 556671-8564
VAT: SE556671856401